Private 4 Days Hanoi – Ninh Binh – Lan Ha Bay Tour with Cat Ba island sleeping on floating house/Lan Ha Bay is one of the best tour from Hanoi, you will have a chance to see Ninh Binh with Tam Coc or Trang An on the sampa boat trip. Another day to visit Lan Ha Bay on the side of Cat Ba island, world heritage site, even more beautiful than Halong Bay but less touristic route. if your time is limited in Vietnam, this for day trip Ninh Binh and Lan Ha Bay tour is idea for you
Overview
Price: from $399US/ person
Why you'll love this highlight trip
A 4 days Ninh Binh – Lan Ha Bay Cat Ba island adventure for private tours that taking a lifetime experiences of Northern Vietnam boosting mountains, sea, sun and tranquil of nature to avoid from busy city.
Taking a boat rowing in Ninh Binh through out stunning caves and rice fields
Authentic local stays and interact with local people
A lovely stay on floating house on Lan Ha Bay over Cat Ba islands off the beaten track
A beautiful boat tour to Lan Ha Bay/ Kayaking/ swimming/beach on private tour
A freestyle of traveling and comfortable travel on your own way
Sunrise and sunset off the Lan Ha Bay on La Ha Bay
Panorama pictures of whole journey – In deep of local interact with local people and living
Is this 4 days private Tour right for you?
Tailor made this trip suitable for your expectations, fully customizable private tour, on tour with local guides who know well the hidden gems of region adventure. Be with you like a friend, not a guest
Design this 4 day journey for any budgets, exclusive hire a tour guide, rent a private car with driver transfer Ninh Binh Lan Ha Bay Cat Ba island, Viet Hai village from Hanoi
Local support 24/7 on the tour with locals, get insights of the authentic experience travel
Tour start from and finish in Hanoi, other pickup locations, please advice
Itinerary Ninh Binh Lan Ha Bay from Hanoi 4 Days
Day 1: Hanoi – Binh Binh
Today leaving from Hanoi to Ninh Binh, avoid from crowded traffic Hanoi to Tam Coc that take a rowing boat trip through out the river, enjoy stunning landscape in rural side mountain. afternoon having time to explore the local area for hiking up mountain or cycling around the village to interact with local lifestyles and traditions.
Duration: 8 hours Meals included: • Lunch Accommodation included: Overnight in the Bangalow in the lovely village
Day 2: Ninh Binh driving to Cat Ba islands, boating to floating house for overnight stay on Lan Ha Bay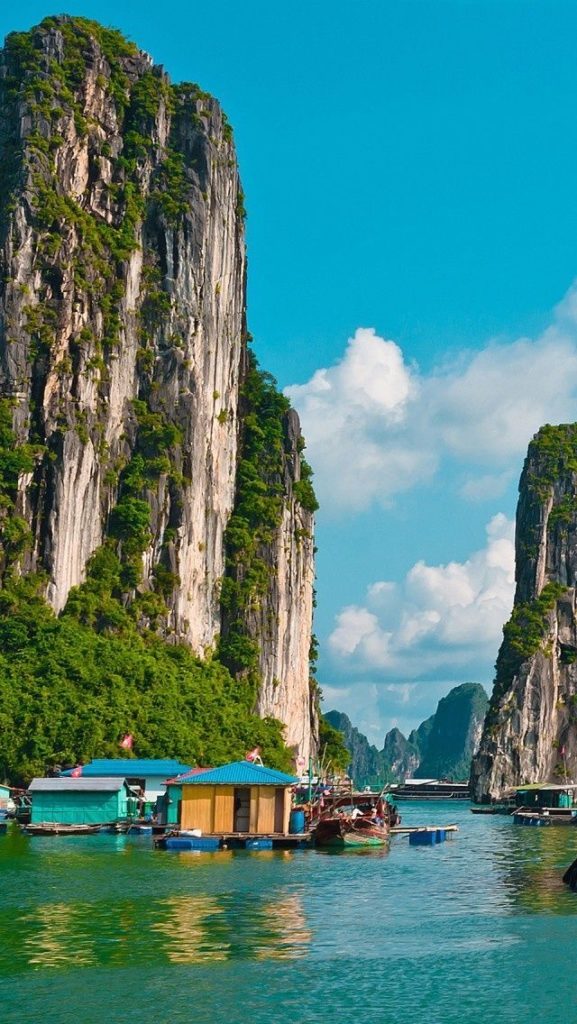 Today a journey from Ninh Binh to Cat Ba island, upon arriving, take a boat to Lan Ha Bay for overnight stay on floating house on lovely Ha Ha Bay that is one of the best Bay in the world. Spending time for swimming, kayaking, sunset and fishing in the evening if liking. A peaceful surroundings and lovely La Ha Bay away from city that tranquil of nature and ocean. Overnight in floating house
Meals included: • Lunch
ccommodation included: Overnight on floating house on Lan Ha Bay
Day 3: Lan Ha Bay boat tour/ Kayaking/ Beach to Viet Hai village for overnight.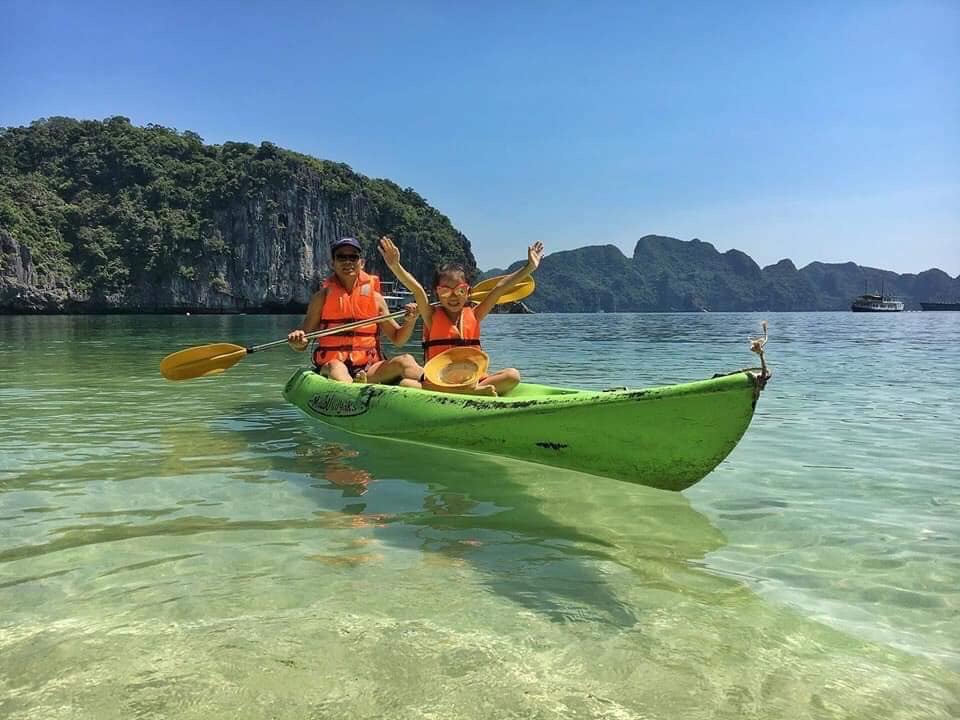 A love morning sunrise on the desk of floating house for breakfast, enjoy a full day of activities for boating, kayaking, swimming and beach around fishing village, caving on Lan Ha Bay, just say (WOW) must be better than other Ha Long Bay full of people and noisy by thousand tour boats. End of the day heading to a beautiful Viet Hai Village that small tranquil of nature surrounded by mountains and Cat Ba national park Stay overnight in Bangalow of the village
Duration: 8 hours
Meals included: • Lunch
Accommodation included: Overnight stay at Viet Hai Village on Bagalow
Day 4: Viet Hai Village – boating to Cat Ba island back to Hanoi end of the trip
Stop At: Cat Ba, Cat Ba
After breakfast, spending some walking and enjoy some of local life in the Viet Hai village, heading back by boat to Cat Ba island. Transfer back to Hanoi end of the trip and farewell.
Duration: 2 hours No meals included on this day. No accommodation included on this day.
Direct Contact Details for inquiry
Hotline: + 84-97 33 22 309 and whatsApp/Viber: + 84 369 283 168
How To Book:
Just let us know more information about you & send us an e-mail: tony.vietnam@hotmail.com and whatsApp: + 84 369 283 168
More videos on Tony Vietnam Tours, pls visit on Youtube channel: Tony Tours Vietnam
1. Full Name:
2. How many People (Adult & Child):
3. Date of Tour:
4. Tour's Name:

TALK TO US: Call or WhatsApp +84 369283168