Best way from Hanoi Airport to City is my opinion for any travelers that book a private car transfer to save a lot of time and money for the first time visiting Vietnam, also sefety after Covid-19 and avoid potential scams as busy modern Noi Bai airport
Fare from the Hanoi airport to the city is estimated to cost $15 US – $18 US (300,000-400,000 VND), and the journey takes 30 minutes to an hour depending on traffic
How far from Airport to City?
Hanoi's NoiBai International Airport is around 35 km (22 miles) to center and there are plenty options of transportation from Hanoi Airport to center or Old Quarter
How to get to Hanoi from Airport
A few options to get from Airport to city by Grab, public bus, taxi, private transfer and shuttle bus. And of course the cheapest way you can do is local bus but crowded local travelers
Local Bus
Caching a bus. There are a few buses Express Bus 86, 7, 17 and 90 Find the bus stop outside the arrivals area, when you reach the roadway
Airport Shuttle
Hanoi Airport to Old Quarter or center by Airport Shuttle. There are a few shuttle buses: Vietjet, Vietnam Airlines, and Jetstar from the Air Companies leaving from the Terminal 1 and Terminal 2
Grab Taxi
Grab Taxis are available in Hanoi a bit cheaper than catching a Hanoi airport taxi to Old Quarter however sometime drivers do not show off
Getting a taxi from Hanoi Airport to your hotel is an obvious choice. Once you exit the arrivals area, if you look to your left there should be a long line of taxis. Prices are 350,000 to 400,000 Vietnamese Dong, or about $15 to $18. The same rules apply with taxis anywhere: Only get into a taxi from a reputable company. Easy to spot because you should see many taxis from the same company. Insist that the driver turns the taxi meter on. If the driver is reluctant to turn on the meter, either get into a different taxi or agree on a price before the taxi departs. There are plenty of taxi fakes and scams surroundings
Private Car
Private car transfer: This is another fast reliable way to get a transfer, and you will pay up front. This is the best option that all tourists went for, thanks to efficient service and a nice clean private car.
Read more: Hanoi airport pickup on arrival
Airport transfer to city with a Private Car
What you will pay for your private car to city transfer plenty of advantages: Once your flights touched down, you've disembarked and collected your luggage from baggage claim, let us take over. you have pre-booked and settle into a comfortable private car.
Book your Hanoi Airport Private car transfer easy and security
Online Book your Airport Pickup to city center
The perfect vehicle for you: sedan – SUV – mini van – Coach
Phone/WhatsApp/hotline : + 84 369 283 168 Email: tony.indochina@gmail.com
Support 24/7, on time, right time request
When you arrive at Noi Bai International Airport, you'll see your name on your driver's signboard. your driver will wait for you at the "Arrivals" area, where other drivers are also waiting with name boards. If you arrive at Noi bai Airport and do not see your name on a board, you or our driver, maybe waiting in the wrong lobby. There are two Arrival lobbies, A and B, and if you cannot find the driver please go to the "Information Desk " and ring us on : ( +84 ) 369283168
Recommended Hanoi Tours: Day Trips from Hanoi
Hanoi Airport Transfer to another
Transfer hanoi to halong bay from airport
If you are getting to Hanoi but first you prefer to explore Halong Bay. A great option is this private transportation from Hanoi Airport to Halong Bay. It can be great if you don't have so many days in Vietnam and you prefer comfort.
Read more: Hanoi to Halong Bay Private transfer
Hanoi airport to ninh binh from arrival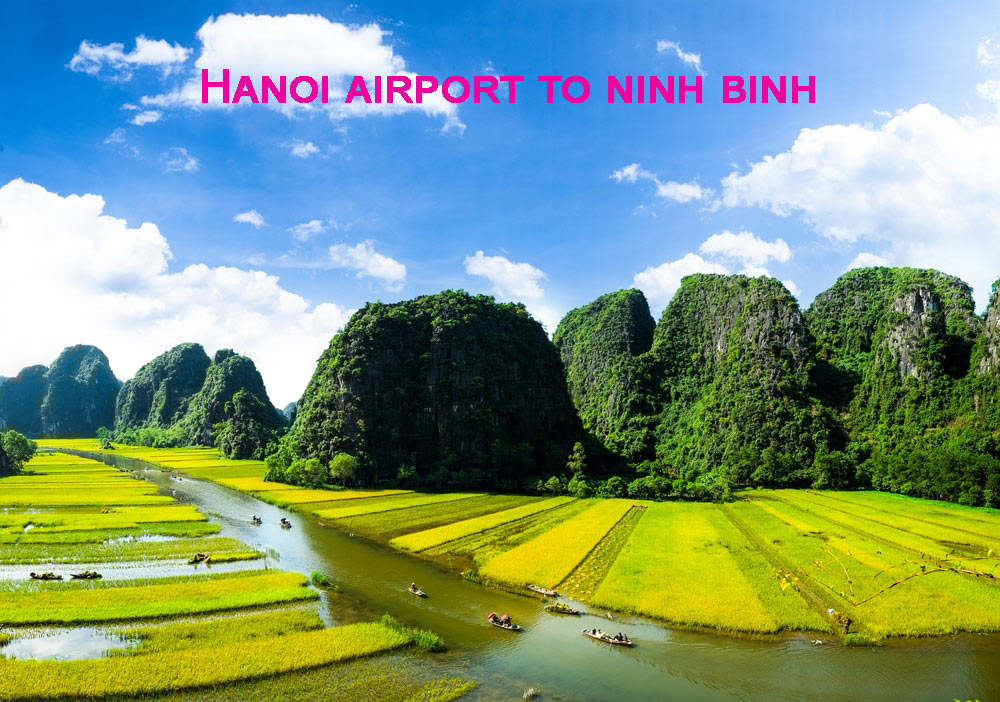 To get from Hanoi to Ninh Binh, journey takes between 2 and 2.5 hours. The easiest way to Ninh Binh by private car from Hanoi airport. So some days in Ninh Binh you will get another option transfers to Halong Bay and drop off at Hanoi city center. Ninh Binh is located 120 km south of the Noi Bai International Airport (HAN), known as the Hanoi airport.
Read more: Hanoi to Ninh Binh private transfer
Private transfer from hanoi to sapa from airport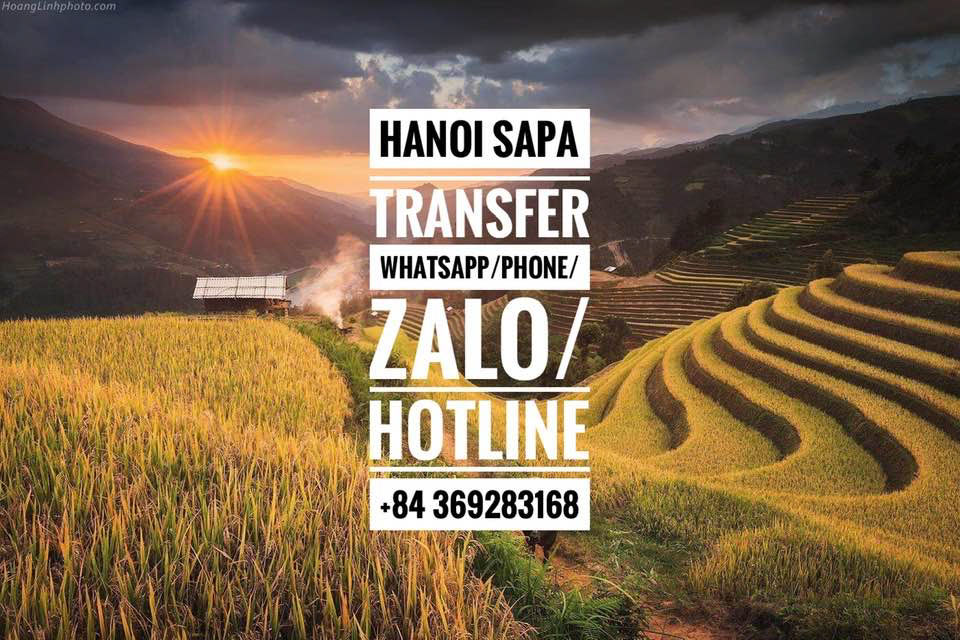 It takes around 5 hours from Hanoi airport to Sapa. if you are keen on Sapa trekking and adventure traveling before going back to Hanoi later. By this way you save your traveling time from Hanoi to Sapa either.
Read more: Hanoi to Sapa transfer by a private car
Hanoi airport to train station
It will take you from 40 minutes to 1 hour (depending rush hour or not) from Hanoi airport to Ha Noi railway station if you want to take a night train to Sapa or Ninh Binh to Hue trip
Recommended Hanoi Airport Transfer: Hanoi Pickup
Read more: Things to do and see in Northern Vietnam