If you look for the best places to visit in Vietnam with the best local tour operator to ensure you get once-in-a-lifetime experiences for the trip, Tour Guide Vietnam . Com shall help you on the go but when you imagine on your holiday, what visions come to your mind? Perhaps ancient history, breathtaking natural beauty, golden rice terraces, mysterious caves, white sandy beaches, and fantastic street food? Very budget tour, or even luxury escape? Vietnam actually has everything for everyone.
Vietnam owns all the places and activities such as cultural tour, trekking adventure or aiming for a romantic getaway, you will get all expectations on this land.
Vietnam Tours with Local guides offers a wide range of places to go and things to do across the whole country and here are heaps of best options:
Short & Luxury Packages that including Halong Bay
Luxury Escape Hanoi – Halong – 3Days/ 2 Nights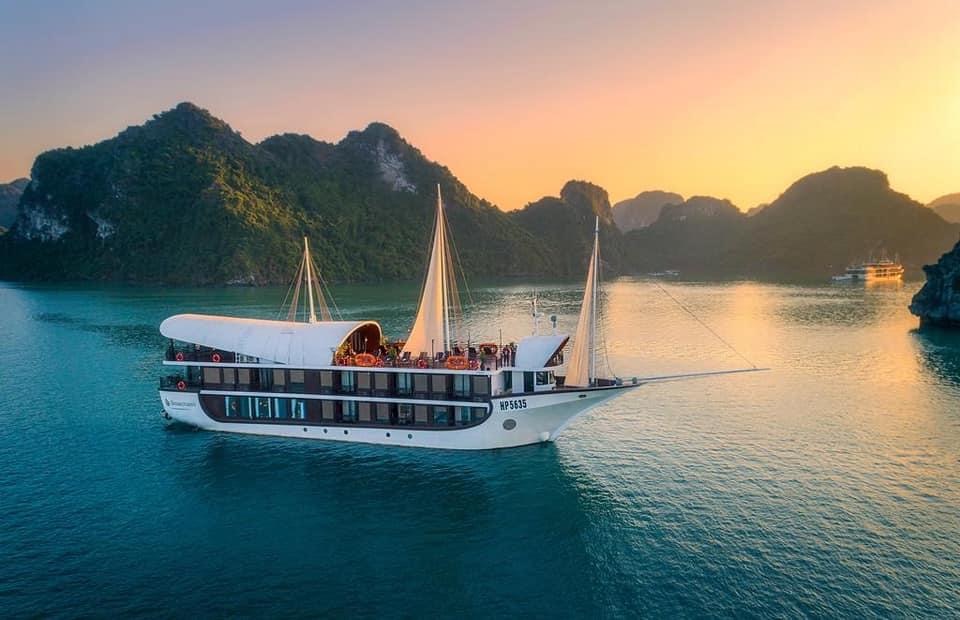 Places to visit Vietnam: Hanoi & Halong Bay Excursion takes you to tour Vietnam's capital city which has multitude of corners to discover, multitude of customs to learn, multitude of new sensations to feel, multitude of experiences to live.
Then hop on a traditional junk and glide through the waters with a drink in one hand and a spot of seafood in the other on Halong Bay – a UNESCO World Heritage Site, New 7 Wonders of Nature
North to South with historical and cultural tours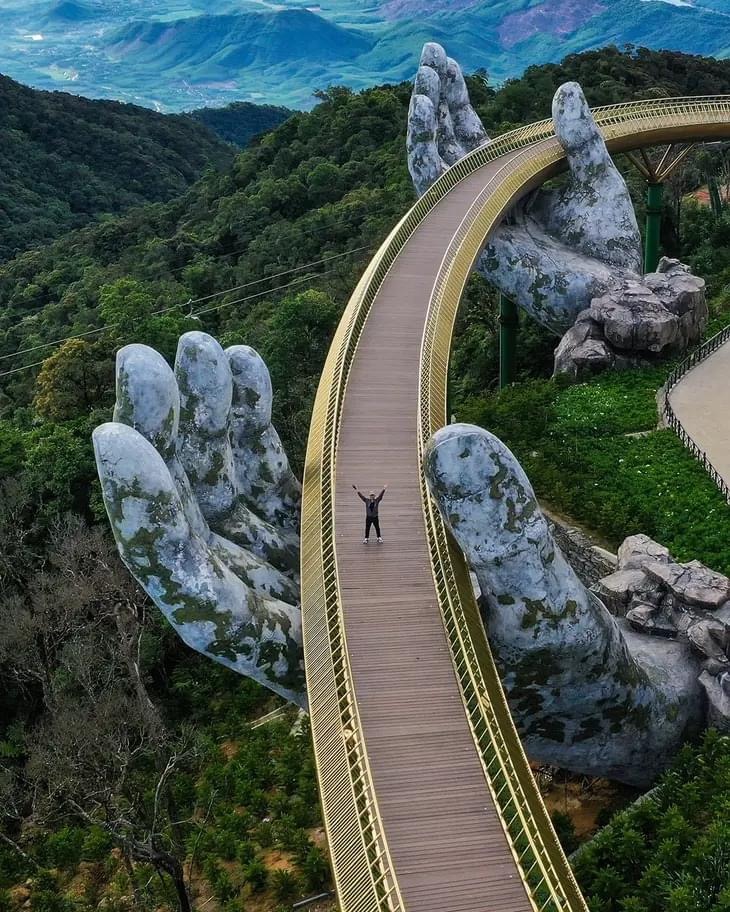 Treasure Vietnam Discovery – 18 Days
Vietnam family Tour: North to South
Tour starts in Hanoi – Vietnam's charming capital, passing through the Centre's stopover of Danang and Hoian, ends in the bustling commercial hub of Ho Chi Minh City. In a land of breathtaking natural beauty, abiding tradition, and profoundly hospitable people, we introduce you the highlights of Vietnam must see places to visit that rewards abound for the thoughtful travelers
Highlights of North Vietnam – 12 Days/ 11 Nights
Places to visit in Northern Vietnam off the beaten track 12days – The best essential Northern Vietnam loop starting from Hanoi to Ha Giang, Cao Bang with Ban Gioc waterfalls, Nguom Ngao Cave – Ba be lake and end up with Cat Ba – Ha Long bay journey.
Vietnam Discovery – 14 Days/ 13 Nights by Car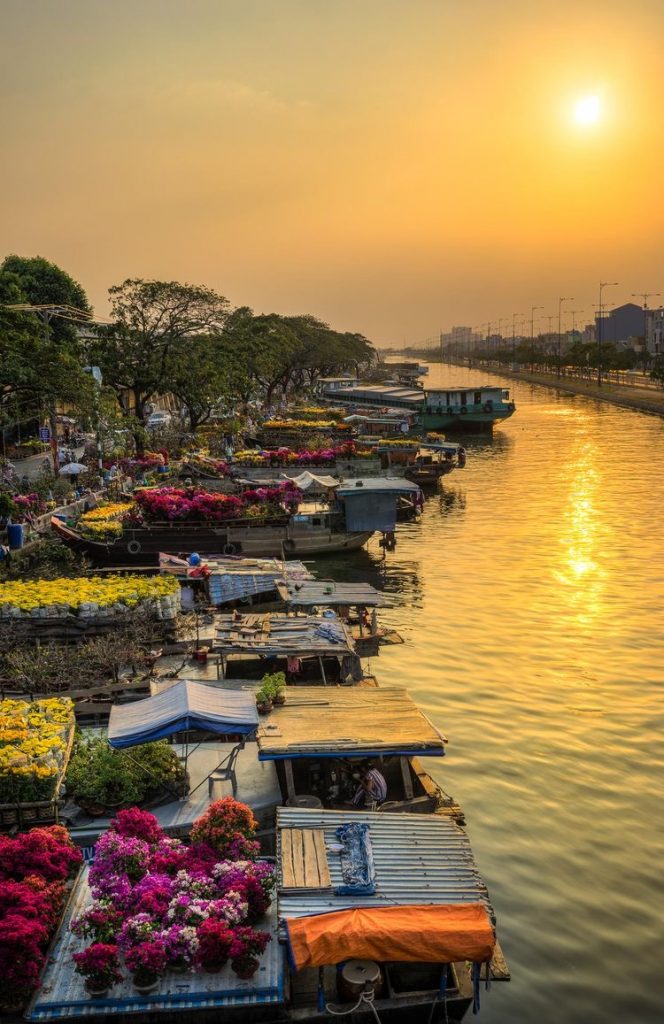 Explore places to visit in Vietnam on an in-depth journey that takes you from North to South. Start with the colonial charm of Vietnam's capital, Hanoi, then travel to the natural wonderland of Halong Bay and trek through Sapa's terraced rice paddies and hill tribe villages.
Visit the ancient capital Hue and bask on the beaches of Hoian. Explore the lush landscape of the Mekong Delta and the bright lights and urban bustle of Saigon. This tour takes you deep into our beautiful country, immersing you in our rich culture and elegant landscapes.
6 Days Untouched Northern Vietnam Tour
Escape the bustle of the big city and set out on an adventure through Northwest Vietnam's stunning countryside, places to visit in North Vietnam. This 6-day itinerary takes you off the beaten path on a tour through enchanting, gaping valleys and towering mountains to remote hill tribe villages, cascading waterfalls and quaint colonial towns.
You will take a loop on private tour by four wheels from Hanoi to Hagiang, Cao Bang Bangioc wateralls, Ba Be lake, escorted by Tony Vietnam Adventures's friendly and experienced tour guide
Hidden Hilltribes of Vietnam – 16 Days/ 15 Nights
This adventure package of "Hidden Hill tribes of Vietnam" (16 days) from the northwest to the northeast takes you to every corner of the mountains places to visit in North Vietnam .
The adventure tour introduces you variety of terrains, amazing landscapes, spectacular rock plateau, beautiful rice paddy fields, stunning valley and authentic cultures of colorful minority tribes.
Many places to visit in Vietnam are still unspoiled and less visited. Spend the last days of your trip on a leisure cruise on the UNESCO World Heritage site: Halong Bay. Tour price starts from 1,300 USD per person.
Boasting an extensive collection of natural wonders, colonial structures, and ancient citadels, places to visit in Vietnam is undoubtedly a haven for photography enthusiasts.
Parts of this vast country remains relatively untouched, making it an ideal holiday destination for nature enthusiasts, while well-preserved temples, war sites, and unique festivities attract history buffs across the world.
Vietnam's tropical climate also means relatively clear skies and mild temperatures throughout the year, resulting in spectacular sunsets and sunrises.
Stunning photo opportunities places to visit in Vietnam range from traditional architecture, such as Hanoi's Temple of Literature and Hoi An Ancient Town, to the stunning UNESCO-listed Ha Long Bay and stepped rice terraces of Sapa – Mu Cang Chai – Hoang Su Phi – Ha Giang – Cao Bang – northern Vietnam
Although places to visit in Northern Vietnam gets fewer visitors than Ho Chi Minh City and the coastal cities in the south, this is a region of the country not to be missed.
Not only is the region home to Hanoi, Vietnam's capital, it is also where you'll find breathtaking bays, stunning rice terraces and unbeatable scenery.
Northern Vietnam's cultural attractions are just as diverse ranging from the chaotic highland markets to the hill-tribes in the far north. Narrowing down the many options to fit your itinerary can be tricky, but this list can help point you to the region's top destinations
Places to visit in Vietnam with Tony Vietnam Adventures?
You are dealing with 5-star rated brand-name located in Vietnam. By using local tour guides, we can ensure any information you are given is quickly, up-to-date and genuine.
1-on-1 travel consultant is at your service 24 hours per day from the first contact, during your travel and even until you return home safely and pleasantly. We are here to take care of all the hassle and worry for you. You don't have to wait for our response too long even when it is on public holidays or unexpected circumstances.
You will got flexible itinerary designed according to your interest, need and budget and based on knowledge and experience of Tony Vietnam Adventures
You can decide when to depart, where to go, which hotel to stay and what to eat that suits you best.
There will be only you and your loved ones, family or a group of friends. A private Vietnam tour brings you convenience, comfort and safety when you are traveling with kids or elderly people.
You will got a private and comfortable car with your own driver who can stop anywhere for photo opportunities, relaxing etc
Your personal tour guide will focus on your needs and is on hand to make sure you get the most out of each stop.
On all of our Vietnam private tours, we are able to set up exclusive experiences. It means you are able to access to special sights that aren't printed in travel and guidebooks.
While private guided tours may seem expensive at first, you are actually saving money. A private tour with Tony Vietnam Adventures is affordable. We offer budget, mid-range and luxury options to suit every style of travel.
We hope you find our Vietnam tips and guides useful in planning your travel, choosing a suitable tour package in Vietnam to save your time and money.

TALK TO US: Call or WhatsApp +84 369283168