Explore Northern loop Vietnam, visiting Sapa, Ha Giang, Dong Van and Ba Be Lake on the top places is worth to visit in Vietnam. stunning panorama views from Sapa rice terraced fields, breathtaking landscapes of Ha Giang, biggest natural lake in Ba be awaiting you
Tripadvisor reviewed from previous group: Pls Check it out here > 3 week guided tour of Northern Vietnam
The remote mountains of northwest Vietnam are home to some of South East Asia's most rugged terrain, beautiful scenery and colourful hill tribes. Leaving the graceful boulevards of Hanoi behind, travel to Sapa before traversing the bumpy mountain roads to Ha Giang, Dong Van and cruising the waters of Ba Be Lake.
Experience breathtaking mountain views and meet friendly locals along the way. If you want to get a taste of remote Vietnam, this is the trip for you.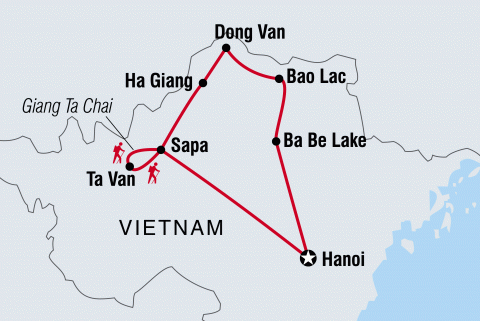 Why you'll love this trip
Stay in a local homestay and get to know our H'mong hosts invite you to learn about their rich culture, to share stories and to try some of their local home cooked cuisine.
As the dramatic mountains of Heaven's Gate soar above the green forests and rice paddies of Ha Giang, a deep appreciation of this region's landscape will be understood as you journey through it
Float along the lake, viewing magnificent waterfalls and wildlife in the Ba Be National Park. A traditional homestay is the perfect way to access remote parts of this region and to get a real glimpse of Vietnamese life
Is this trip right for you?
This trip includes a number of long journeys on windy and sometimes bumpy roads in a private mini-bus. This is the only way to access some of these locations, but we promise you that the views for most of the journey are impressive enough to make it all worthwhile.
This trip includes 2 nights in simple homestay accommodation, and there a few ways to better understand a country and its people. You will sleep on mattresses on the floor in a mixed-gender dormitory style, and bathrooms will be shared.
This trip includes a moderate level of hiking in the hills on day 7 for approximately 4 hours. Terrain can be uneven, muddy or loose underfoot. Although this hiking is possible for most travellers, a good level of fitness and comfortable pair of shoes will help increase your enjoyment of this experience.
Itinerary detailed Northern Loop Vietnam
Day 1: Hanoi to Sapa village
In the morning, take a bus transfer from Hanoi towards Lao Chai in the Sapa region. The drive may take a little while (approx. 5 hours). Press on along the winding road before taking your first glimpse of Lao Chai village, sitting comfortably in a valley with cleared hillsides and rustic farmland. Stretch your legs as you walk off the bus, then begin a trek to your homestay in Ta Van (approximately 10 km; 6 mi), enjoying a picnic lunch stop on the way. Your homestay is comfy, quaint and surrounded by pristine farmland. More about Sapa: visit a Sapa travel guide

Accommodation
Included Activities
Sapa – Lao Chai trek and homestay
Meals Included
Day 2: Sapa wandering
After breakfast at your homestay trek to Giang Ta Chai – home to the Red Dzao hill people. Push on through 5 kilometres of terraced farmland and bamboo scrub for excellent views of emerald valleys and rushing waterfalls as you stroll on by. Rest your legs on the bus ride back to Sapa.

Once you arrive in Sapa, enjoy some free time to rest your legs. If you still have some energy perhaps visit the local market. This is where you can indulge in some local goods, such as dyed fabrics, hemp plants and handmade textiles. In the evening, settle into your hotel in Sapa for the night.
Accommodation
Meals Included
Day 3: Ha Giang loop
In the morning, embark on a long bus journey (approximately 7 hours) to the province of Ha Giang. This is a highland region of forests and terraced rice paddies, with the mountains of Heaven's Gate (Quan Ba pass) soaring in the background. The Ha Giang province also shares a border with southern China, and is known as Vietnam's final frontier. After relaxing and getting to know your surrounds, visit the local markets and shop fronts, which are relics of a bygone era. Afterwards venture to the the local museum and explore Cuom Village, witnessing the colourful traditional dress of the local people. The evening is then free to do as you please. More about Ha Giang loop – visit a travel Ha Giang guide
Accommodation
Meals Included
Day 4: Dong Van rocky plateau
Today, leave for the first of many scenic mountain drives throughout Ha Giang province. Stop to browse Minh Tao Market before wandering through the village of Nam Luong.and the Vuong Family Palace in Sa Phin commune, before continuing to Dong Van where you'll spend the night.
Accommodation
Meals Included
Day 5: Dong van
After breakfast visit the local market, before setting off on a trekking loop that starts and finishes in Dong Van. The trek (approximately 4 hours in total) is surprisingly moderate and suitable for those with an average fitness level. Wind your way through the spectacular landscape, where you can expect to witness glorious views and capture some amazing pictures of lush valleys and rice paddies. The evening is then free to relax or explore more of Dong Van.
Accommodation
Meals Included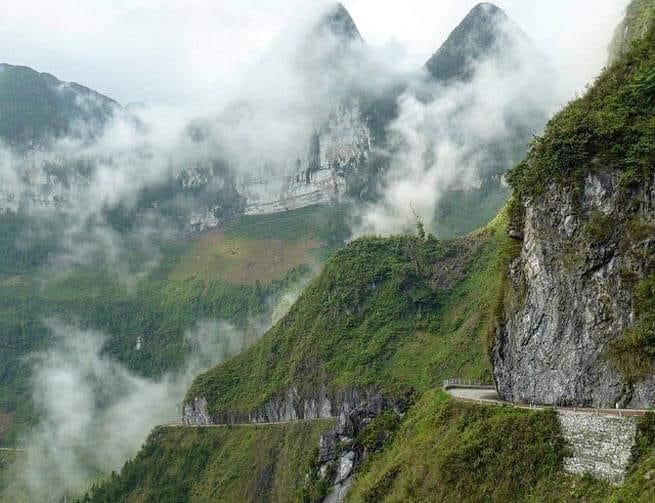 Day 6: Bao lac
Drive past terraced rice farms on the road to Bao Lac (approximately 4 hours), a small town in the mountainous region of northern Vietnam. The area is home to the Black Lo Lo ethnic group, who are well known for their colourful attire and finesse in making bronze drums. The bronze drums hold a special place in Lo Lo customs, being used at funerals and important family events. In Lo Lo culture, only the sound of the drums can help the souls of the dead find their way to the birthplace of their ancestors. Stay overnight in Bao Lac and perhaps explore the local marketplace and learn more about this fascinating culture.
Accommodation
Meals Included
Day 7: Ba Be Lake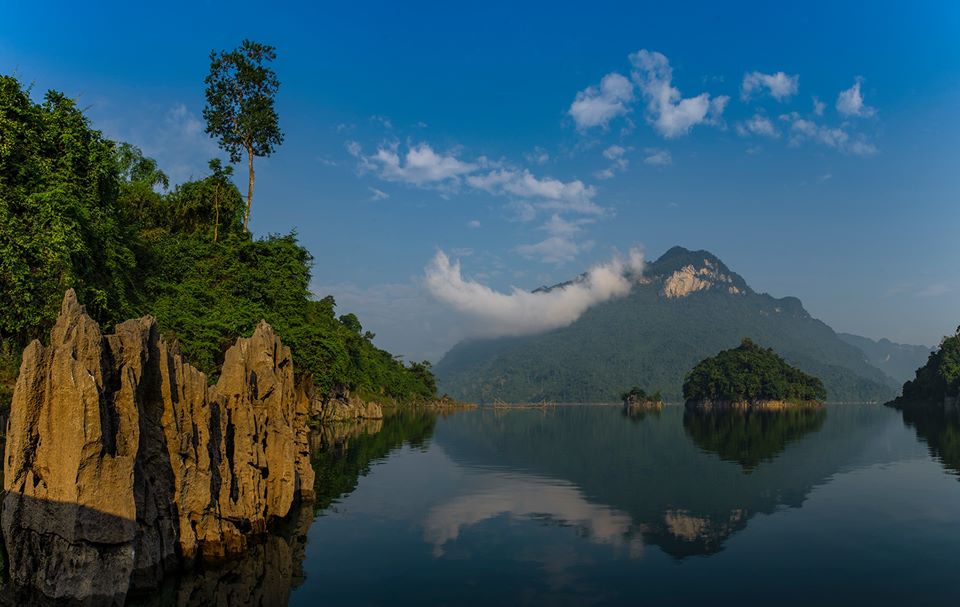 Travel on to Ba Be Lake early in the morning (approximately 4 hours). Once there, head down the river by boat on an exploration of Ba Be National Park, visiting the largest natural lake in Vietnam. Disembark for some light walks along the way, visiting the impressive waterfalls that feed the lake and observing the natural flora and fauna. Return to land in the afternoon and head to a family-owned guesthouse where you will be spending the night. The family you're staying with will prepare lunch and the rest of the day is then free to explore. In the evening sit down for a delicious dinner with your hosts. This is a great opportunity to gain an insight into their lives and culture. More about Ba Be Lake – visit Ba Be travel guide
Accommodation
Included Activities
Meals Included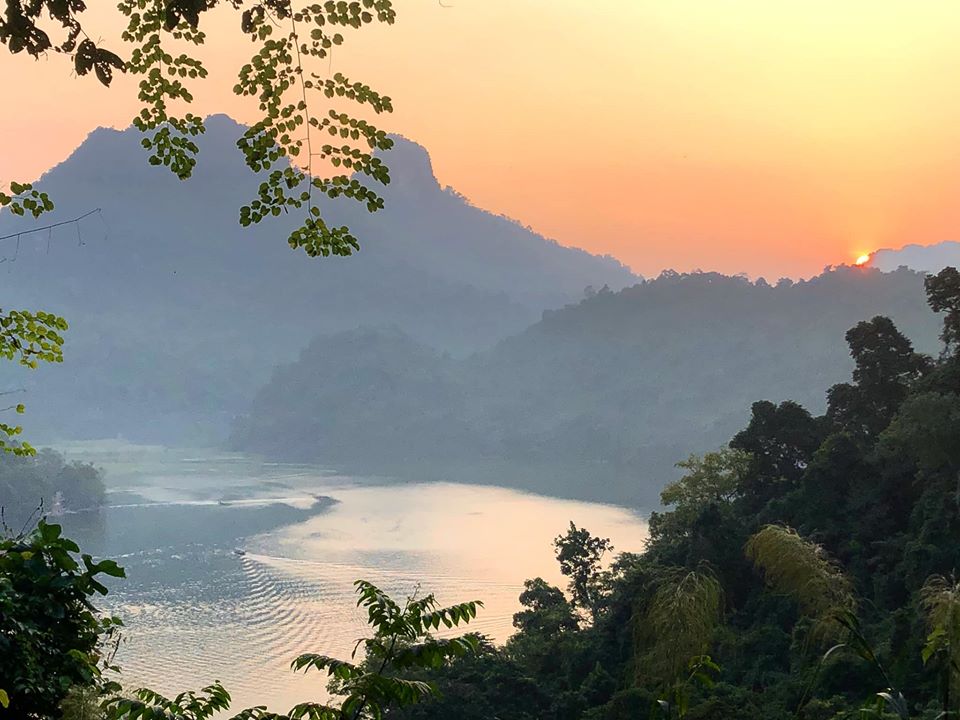 Day 8: Hanoi
Head back to Hanoi after breakfast, which should take between four and five hours. Use your free time exploring the boulevards and colonial buildings of the city: More about Hanoi travel guide
More videos on Tony Vietnam Tours, pls visit on Youtube channel: Tony Tours Vietnam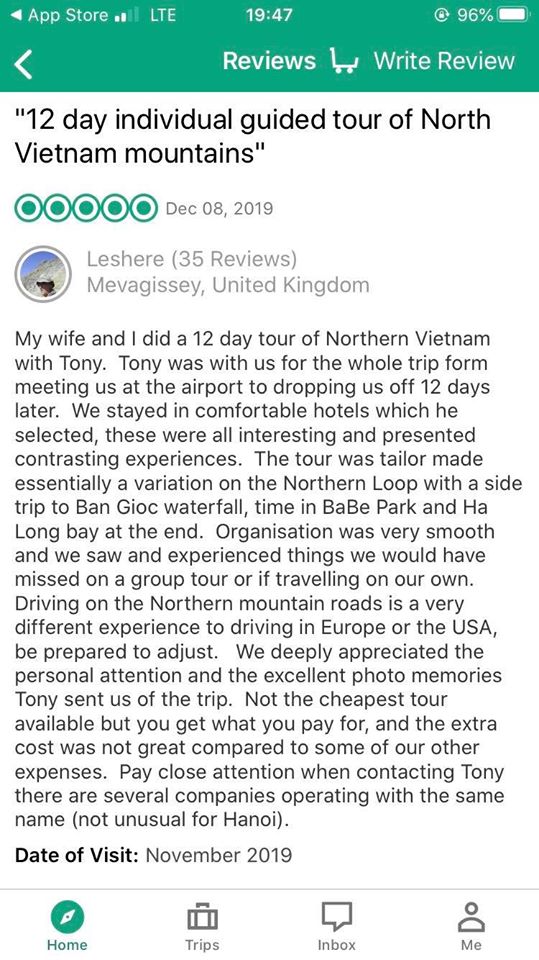 TALK TO US: Call or WhatsApp +84 369283168